Many, many new and exciting watches will be added to this catalog in the next few months - Accutron Astronauts, 14K Gold Accutron watches, 18K Gold Accutrons, Dr's Dial Accutrons, etc. - as well as most all parts being brought 'back up in stock' - so please check back with us often, to get the best selection of new items.
CLICK ON THE CATALOG LINK AND THEN CLICK ON VINTAGE ACCUTRON WATCHES

---
Welcome to the Dr. Accutron & Company web site. This site was created for everyone who enjoys owning, collecting, and wearing the vintage 1960's - '70's Bulova Accutron wristwatches.
We offer an Accutron Spaceview Conversion Service, Accutron watch servicing/repair, Vintage Accutron Watches, and many hard-to-find parts for your vintage Accutron watches.
If you are a 'do-it-yourself' type, who likes to work on your own watches, then please check our parts selection for batteries, watch bands, spacer rings, spaceview crystals, Astronaut and other hand sets, and gaskets made especially for your vintage Accutron watches.
After you finish this introduction, please go to the links in the left column and click on the Catalog link. That will open up our online catalog so you can view our products.
If ordering and paying with Pay Pal - please click "Pay Pal" on the shopping cart order form.
If you're sending a money order or bank cashiers check for your order, please click "Open Account" on the order form.
We hope you find something you like in our catalog. Thanks for stopping by, and please visit us again soon.
---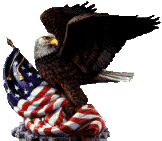 USAF DISABLED VETERAN "WE SUPPORT OUR TROOPS"

We're listed on the Top Watch Sites on the Internet.
Click on the logos to visit these sites and move us up the ladder.